Property profile
Overhead expenses continue without a signed contract, you want to maximize your market exposure by appealing to more prospects. Why take a gamble?  Should you show the property as is and find a qualified prospect right away you will have saved money and preserved profit.  This is an ideal situation when it happens.
These days, the competition is proactively making targeted improvements to appeal to a smaller, more astute and shrinking audience by presenting a more attractive space. With all the inventory on the market what would it take to make your space most attractive?  You will be surprised at how little it will take to give you that competitive edge but not every property has the same needs.  Leave nothing to chance by waiting it out, that gets too expensive.  Run the numbers, calculate the risk and give us a call.
Click here to see photos of our bathroom and kitchen remodels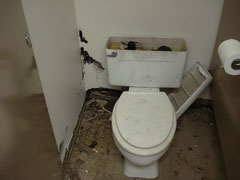 We will help you survey specific needs to determine what are the immediate repair and improvement items, these consist of dark and dirty or broken things, you probably have a list already.  Fixing things, cleaning up and relamping fixtures can make a world of difference and PROPERTY SOLUTIONS can eliminate these unsightly obstacles as a lowest cost, highest impact solution, unless you have the know how, time and motivation to do it yourself.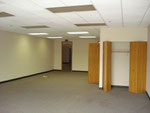 If the space is empty and clean already with nothing in disrepair, you might consider updating targeted items in areas that would make the biggest difference. Given a budget, PROPERTY SOLUTIONS has some ideas on what to do in this regard to help you.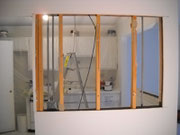 Sometimes a fresh coat of paint, wood trim accents, new outlets or carpeting are advisable, other times, to reconfigure the floor plan or to knock out a wall or relocate a door opening can make the space more inviting.  This owner chose to open up the kitchen by having us cut an opening in the wall to the livingroom.  It was necessary to reroute the electrical and cut out the studs before reframing and finishing.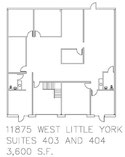 When you have an attractive offer, you may need to make concessions and provide specific upgrades to the space in order to get the contract signed.  Perhaps there is too much office space and not enough storage, or the prospect wants a lunch room instead of a conference room or maybe a waiting room instead of an office reception area.  What are your specific needs? 
PROPERTY SOLUTIONS can get this done for you.