Updated: February 2022
Welcome to Realty Ready company website. You'll find general information about us here on these pages as we add content occasionally. Be sure to visit our photo gallery for a summary of our work.  Contact us with any questions or observations !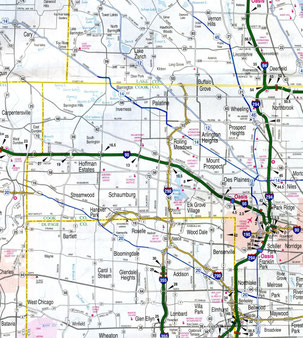 Previously located in Palatine, we have been serving North, Northwest and Western Suburban Chicago locations since 1993. Realty Ready works to help make vacant space more marketable and profitable. We started in 1984 working for the landlord of a 12 flat building and have gone through the developmental stages to where now, over the years, we have transitioned into remodeling homes, basements, kitchens, bathrooms and more.
What is your problem today? - Are you ready to get it fixed?
                               We can help, contact us today.
Operating in Lake, Northwest Cook, Kane  and McHenry Counties, available to serve.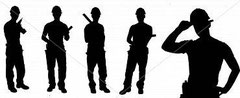 We are not an upstart company trying to make a go of it because we lost our day job.  We are not a top heavy national franchise firm who needs to charge a service call on top of a steep hourly rate to share the wealth.  We have our own people and an established network of independent contractors with a strong knowledge base of building construction.  We bring a level of expertise and professionalism to every project, be it a bathroom, basement or kitchen project or a simple repair item. 
Feel free to look around our site before you experience us.  Our site is the only open ended construction project we allow so take the time to discover what we have here or feel free to contact us. Click or call us today.
Since your time is valuable, you know how demanding and inconvenient it can be to meet, hire, and follow up on each of the various trades.  Each contact adds a layer of complexity to the project, all having their own independent priorities and conflicting schedules. When you hire Realty Ready as the general contractor, we will give you our undivided attention and communicate during each phase of the project as necessary from start to finish. 
One company to satisfy your concerns, a job well done, without the finger pointing.  There will be one introduction, one mutual approach to getting the work done, and one source to take full responsiblity for completion of the work. Sound good?
In the northwest suburbs of Chicago you can get your project completed or the contract signed and take the for sale sign down sooner with the help of Realty Ready.  
Click or Contact us today: 847 361-5750